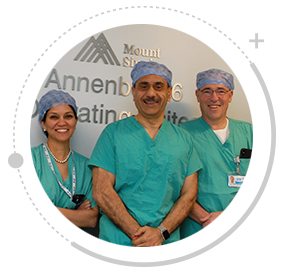 COVID-19 and Treatment at the Center for Prostate Cancer
We have a COVID-safe facility in the heart of New York. All staff in our premises maintain safe precautions and adhere strictly to COVID-safe practices.
We are currently offering prostate cancer treatment program following detailed COVID prostate cancer precautions. Patients will be notified about precautions and safety measures prior to their appointments.
Dr. Tewari and his team are engaged in research about COVID-19 and continue to contribute new knowledge about the disease, investigate potential therapeutics to treat COVID, and study the impact of COVID on prostate cancer patients.
There is still a great deal that we do not know about COVID-19. However, we have seen that older men, who are at greatest risk for prostate cancer, may also be at greatest risk for COVID-19. In fact, COVID and prostate cancer share some common biological features.
A gene responsible for male traits (the androgen receptor), which is impaired in prostate cancer, also plays a role in COVID. At the same time, many of the risks for prostate cancer, such as hypertension and diabetes, also appear to be risks for greater severity of disease in COVID. It is especially important for men at risk for prostate cancer to follow the guidelines and regulations designed to protect against the risk of COVID infection.
For more information, please contact the
NYS COVID-19 Hotline

at
1-888-364-3065 or consult the resources below: